The History of Treasury on Collins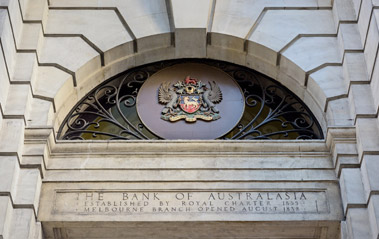 1838
A branch of The Bank of Australasia opened in Melbourne in 1838. After years of growth, it was decided to move its head office permanently to Melbourne to a prominent site. The corner block, the land which Treasury on Collins now sits, went on sale by auction in 1837 for 89 pounds.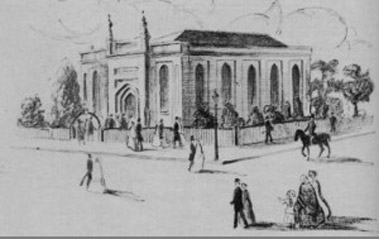 1858
After Henry Bowerman forfeited his deposit for the piece of land, The Wesleyen Church took ownership of the corner block where a chapel was built. They later relocated to Lonsdale Street to build a bigger church and sold the corner block to The Bank of Australasia in 1858 for 40,000 pounds.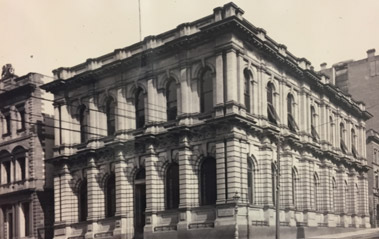 1876
Construction of The Bank of Australasia commenced in 1876 designed by architects Reeds and Barnes, who designed a restrained two storey classical building constructed of imported Oamaru stone, a rusticated base, prominent cornice and grouped corner pilasters. The principal architect Joseph Reed also designed the Melbourne Town Hall, The State Library and Exhibition Building. 
1930
The second stage of the building was designed by A and K Henderson where three storeys were added to the existing building, which was common during the depression. A mezzanine level was added within the ground floor banking chamber and a light well was built through the centre of the building over the bank chamber.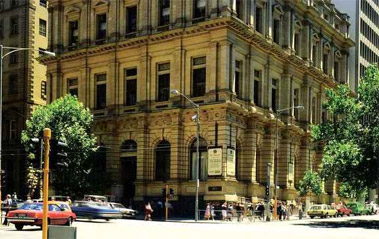 1974
In 1974, the ANZ Bank sold the building ending 98 years of occupancy. The building is of architectural significance to the state of Victoria, an example of conservative Renaissance Revival design. The early building is also significant for its use of imported stone from New Zealand, demonstrating the ties the bank had in the 1870s.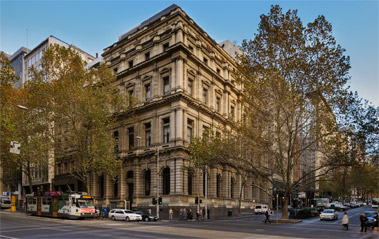 1997
Bought by the Walker Corporation in 1997 with plans for 84 apartments, the building hit the late 1990s residential downturn. It was sold on to Australand, who completed the conversion to 115 apartments and suites. These suites and apartments were operated by Accor as Melbourne Sebel for the next 12 years.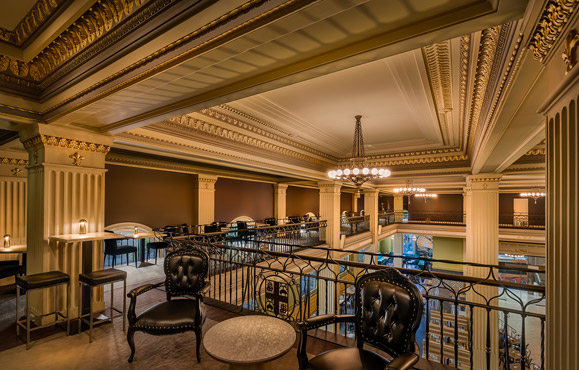 2013
Accor departed in 2013 and reopened shortly after as Treasury on Collins. In 2018, Treasury on Collins celebrated its 5th Birthday. The mezzanine has been transformed into a Guest Lounge for all guests to enjoy the beautiful architectural and immerse in the history of the building.